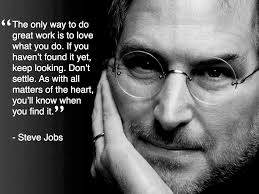 Success is built on a good foundation. To reach the top of a mountain you need to have invested time in being physically fit, created a plan to get to the top, cultivated self-belief through action and committed the necessary resources. It is not something that just happens, a foundation is created from which success is possible. Success is never guaranteed but with this foundation climbing a mountain is a great adventure – without it you are setting yourself up for failure and liable to give up when things get hard or not start at all.
The same with life – life is a great adventure when you invest in your personal development and build a strong personal foundation. You can then share your 'personal brand' to the world with confidence.
A personal brand is your unique expression in the world – your strengths and talents, values, life philosophy and personal history – identifying, owning and developing that is the key to internal power and being able to sell yourself. We are only good salespeople when we believe in what we're selling and that includes you!
As a coach I am passionate about helping clients to build a strong personal brand so that life becomes an adventure filled with possibilities. I will help you own who you are and create a life direction that is exciting and meaningful to you, where you'll be able to use your strengths and talents to make a difference in the world.
I will support you to face any fears, let go of shoulds and step beyond any limits that are holding you back so you can develop the self-belief you need to do work you love.
Contact me today to set up your Client Discovery session (value $100) so you can experience coaching directly and decide if it is the right way for you to move forward with your life. No obligation or pressure – I love sharing the value of coaching with people and letting them decide if it is worth the investment.
Email nick@internalpowercoaching.com