Personal branding is the process of connecting to your authentic self.
What's important to you? What are you passionate about? What are your strengths and talents?
The first step in personal branding is to know yourself. To have an effective brand you first need to understand who you are. The most powerful brands are rooted in authenticity because authenticity it attractive.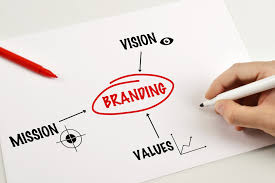 Personal branding isn't about self-promotion. Yes it's important to be visible but in reality, effective personal branding is about knowing who you are, what you do best and delivering value to others.
I help clients working on personal branding to identify and own their signature strengths, develop their talents and design a fulfilling life built around what is important to them – their values.
Once you have clarity on your authentic personal brand, you will feel confident to begin demonstrating and communicating your value to others. And that's the paradox with personal branding, it's not about you it's about using what's great about you to create value for others…
….it just happens that you will become very attractive through the process.